Choice Fin Welcomes Strategic Advisory Board Members
Choice Fin is proud to welcome four influential leaders in the fintech space to its inaugural Strategic Advisory Board.
The Choice Fin Strategic Advisory Board is comprised of highly influential leaders in the fintech space. The Advisory Board's members provide their expertise, broad skill set, and cross-industry experiences in support of Choice Fin's planning, operations, and overall success, such as identifying emerging opportunities and issues.
The Choice Fin Strategic Advisory Board is comprised of: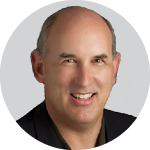 Roger Applewhite
President and CEO, MagTek
Roger Applewhite is President and CEO of MagTek, a leading manufacturer of electronic systems for the reliable issuance, acceptance and security of cards, checks, PINs, and identification documents. MagTek also provides certified payment processing solutions including encryption, gateway, tokenization, e-commerce, and remote terminal management through its subsidiary, Magensa.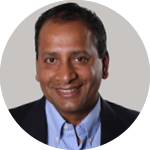 Ashvin Mathew
Ashvin Mathew has 25 years of executive business and technology leadership experience spanning various facets of engineering management, business strategy and go-to-market for enterprise software, cloud services and mobile applications. He has led the vision, strategy, architecture, engineering, implementation, and GTM for various Enterprise cloud services and products, and has held senior leadership roles in technology including CTO at Diebold Nixdorf and GM at Microsoft.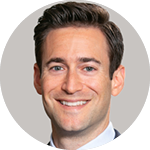 Jeff Silberman
Partner, Morrison Foerster
Jeff Silberman is a partner in Morrison Foerster's Financial Services Group where he provides business-oriented and strategic advice to FinTech companies and financial institutions. Jeff's focus includes bank/FinTech partnerships, online and app-based financial services, marketplace business models and capital markets matters. He has extensive experience advising financial institutions and high-growth companies on the various legal, regulatory, and operational complexities associated with creating digital-first financial products.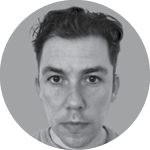 Marcel van Oost
Fintech Angel Investor
Marcel van Oost is a fintech strategist and advisor based in Amsterdam. He is known as an independent commentator on FinTech through his blog and LinkedIn. He is an early-stage investor and advisor for several fintechs and leads a FinTech-focused Angel Investor Syndicate.
"Together, these board members bring extensive experience in the fintech industry and knowledge of emerging financial technologies to guide Choice Fin's ceaseless pursuit of innovation," said Tim Heilman, Choice Fin Founder and EVP Chief Brand and Innovation Officer. "The Choice Fin Advisory Board assists Choice Fin in its goal to deliver innovative digital banking services with a People First approach globally."
Choice Fin provides thoughtful and tailored global banking services. An accomplished BaaS sponsor bank since 2017, Choice Fin provides a wide array of financial and technological solutions guided by a #PeopleFirst mission. Banking as a Service (BaaS) is a model in which licensed banks integrate their digital banking services directly into the products of other non-bank businesses. This way, a non-bank business can offer its customers digital banking services, such as mobile bank accounts, debit cards, loans, and payment services, without needing to acquire a banking license of its own. Most banks rely on someone else to build and manage the BaaS platform and don't have a direct relationship with non-bank businesses. Choice Fin has its own BaaS platform, eliminating the middleman and allowing Choice Fin to have a direct relationship with its partners. This arrangement allows for custom product and service options and faster communication. Choice Fin is both the bank and the technology, driving the innovation of digital delivery methods.
Choice Fin is a part of Choice Bank, a community bank dedicated to enhancing the quality of life and economic viability of families and businesses. Choice Fin and Choice Bank share the same amazing supportive team fostering long-term customer relationships and well-rounded products and services.